Energizer Recharge® – Rechargeable Batteries
Size:  AAA
Qty: 4 Pack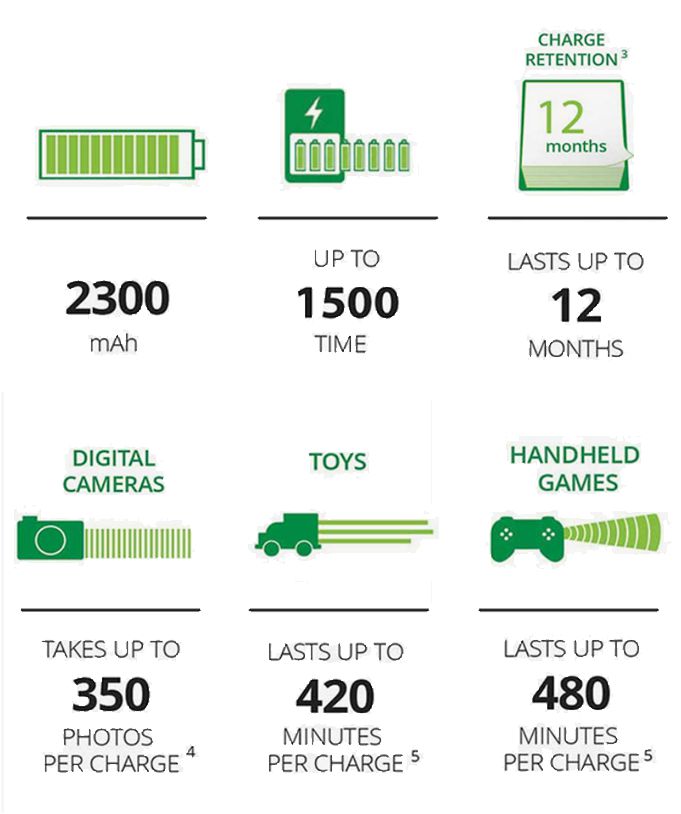 Application:
Environmental responsibility meets inspired technology – introducing the world's first AA/AAA rechargeable battery made with 4% recycled batteries. Now you can save money and have less impact on the planet by reducing the number of disposed batteries, creating less waste. By using Energizer Recharge® batteries for digital cameras, handheld GPS devices, wireless gaming systems, toys, you name it – you can experience the convenience and value of innovative, industry-leading rechargeable battery technology.
Energizer Recharge® rechargeable AA and AAA batteries come pre-charged and ready to go, providing reusable power for the devices you love.
Recycles battery innovation comes to Energizer Recharge®
Can be charged up to 700 times
Ideal for power-hungry devices like digital cameras, handheld GPS, MP3 players and electronic games
Charge lasts up to 12 months in storage
Last up to 4x longer in digital cameras (versus Energizer MAX®, results vary by camera)
Up to 5-year battery life of total usable life under typical usage patterns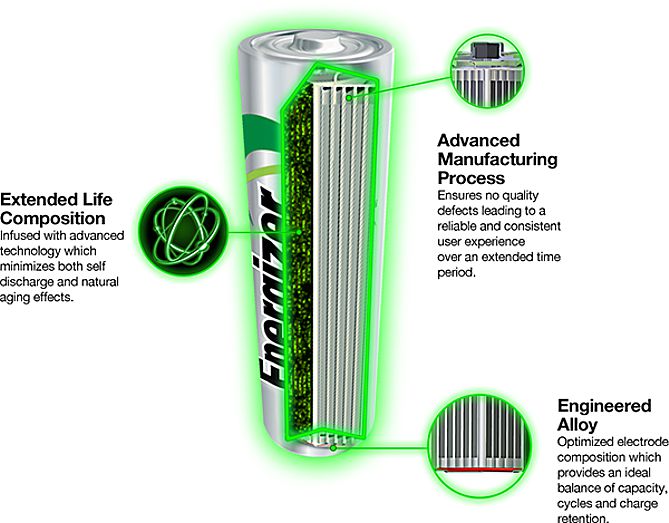 WARNING:
KEEP OUT OF REACH OF
CHILDREN Swallowing may lead to serious injury or death in as little as 2 hours due to chemical burns and potential perforation of the esophagus.
Immediately see a doctor, have a doctor phone one the following Emergency Numbers (For RSA) *Poison Information Centre – 086 155 5777 – *Ambulance – 10177.
Keep in original package until ready to use. Dispose of used batteries
immediately. Risk of injury due to fire, explosion or leakage. Do not disassemble, charge, crush or expose to fire or high temperatures.